Banbury Cross Farm
Carolina Dogs / American Dingos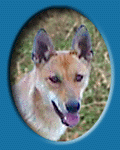 Frequently asked questions
What is the procedure like?
---
Step by step: CONSULTATION (15-20 MIN) Welcome! This is where I'll have you fill out the consent form and get to know you and your brow lifestyle. I'll examine your shape and ask you a few questions about your daily routine. You're welcome to bring any brow inspiration photos you may have and I'll discuss your shape preferences and brow pigment color. BROW MAPPING (40-45 MIN) After taking a before photo, I'll draw the brow design with a pencil and measuring tools to give you symetrical brows. We'll both review the design and make any adjustments necessary.Once we both have agreed on the shape (ultimately it is your decision – but I may make recommendations based on my knowledge of what suits a person aesthetically), I'll apply a numbimg cream then procceed to fill those babies in! PROCEDURE (2 HOURS) Your brows are ready to begin their transformation! This is where I'll draw each individual hair (MICROBLADING), or insert pigment into the skin in tiny dots (powder brows) or both (combo brows) using a handheld tool with microneedles. I only use sterile and disposable tools that are compliant with all regulations by the LA City Health department. My shapes will be as symmetrical as they can be for your face, but to achieve the most natural look, the hair strokes may vary slightly per brow.
---
How should I prepare for my appointment?
---
I require all my clients to avoid any blood thinning medication for a minimum of 72 hours prior to their appointment. This includes Vitamin E, Aspirin, Niacin, fish oil supplements, Motrin and Ibuprofen. Also do not drink any alcohol the night before and day of your appointment and limit the amount of caffeine you consume. These substances thin out blood, which can result in more bleeding and pain during the procedure. You must also not use Retin-A near the brow area 2 weeks before or after the procedure.
You will need to avoid water for 7 -10 days after! This includes excessive sweating, pools, lakes, salt water, and extreme sun exposure so plan your vacations accordingly!
You may fill in your brows so I can get an idea of your everyday look. However, please do not wear any eye makeup, mascara or eyeliner. Lashes are encouraged, but it's optional.
If it's your initial appointment, please refrain from plucking your eyebrows, so I can see your natural eyebrow shape. However, if you're coming back for a tocuh up, you can clean any extra hair you may have prior to your appointmet.
**When you arrive, we kindly ask you must wait outside or in your vehicle until you receive a text that you can enter for your appointment. Only clients being serviced are allowed inside the salon and no walk-ins are accepted. The salon is also requiring that all customers wear a mask while being serviced and wash their hands upon entering the building. In addition, with the current outbreak of Coronavirus spreading, anyone who is experiencing any signs of fever, cough, shortness of breath or breathing difficulties please reschedule your appointment until all symptoms are cleared. The health and wellbeing of our clients is our top priority. Thank you for understanding.
---
What is the healing process like?
---
Immediately after getting your brows done, you may experience minor redness or swelling around the treated area, which typically goes away within 24 hours. The pigment in the skin will darken, making the brows look more bold than they were initially. This is normal! You can expect the brows to heal 30% lighter than they were immediately after your appointment. Around day 3-4, you may notice light scabbing and flaking on the treated area. This is normal! Please refrain from picking at the brows. Doing so will result in loss of pigment in those areas. Brows may appear spotty or patchy until the entire brow has finished healing. Once all the flaking is complete (typically around day 10), the brows will appear lighter. The skin will normalize over the next 4-6 weeks and the pigment will return to the skin in it's healed color. At 4-6 weeks, your brows will be fully healed. Whatever pigment that does not return will be addressed at a touch up appointment. At this appointment, I will asses your retention, touch up the spots that didn't take, and can adjust the pigment color and/or shape to give you your dream brows! Touch up appointments are $150 ***Healing time varies from individual to individual. Usually, it takes about a 7-10 days for the epithelial crust to form and slough off. Your skin will be considered healed after that happens. The pigment will then take some time to settle into the skin, a good month should pass before the procedure is considered complete and a touch up appointment can be scheduled at this time.
---
Aftercare:
---
I will review after care instructions with you on the day of the appointment. It's vital that you adhere to the aftercare instructions to achieve the best results and retention for your brows. We wouldn't want to waste all that time and TLC we just invested into them!
---
How long will my eyebrows last and will I need a touch up?
---
The results can last anywhere from 1 to 3 years. Many factors can affect this time frame, such as your type of skin, the tecnique chosen, proper care of the brows after the procedure, and many others. It is recommended to have a touch-up procedure done 1-2 months after your initial procedure to achve the best results. It is also recomended to have a touch up procedure done annually to retain the shape and saturation of pigment. Touch-ups are normal and expected for Permanent Cosmetics. Touch up prices 1-3 months after your last procedure: $150 ​ 3-7 months after your last procedure: $200 ​ 7-12 months after your last procedure: $250 12 months or more after your last procedure $300 **Eyebrows will remain beautiful and last much longer if sun block is applied regularly and any abrasive facial treatments on the brow area are avoided.
---
---